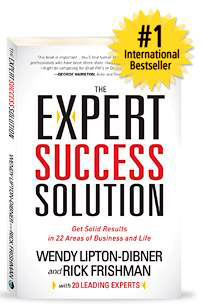 Author
Jennifer Rosenwald is dedicated to your having The Good Life: the experience, not just the stuff. Her practical tools, tips and tactics have helped hundreds of clients, employees, and even unsuspecting strangers get what they want: less stress, anger, and/or worry and better quality of life while they work to achieve their goals. 

Better results and a better experience of those results.

"Happiness first, success follows" is Jennifer's charge. She teaches the how-to of right-thinking and other mood management techniques, saving busy, productive men and women time, money, and professional and personal relationships. As researcher, reporter and results-maker, Jennifer teaches and helps people to manage their minds -- and moods -- in order to have success and satisfaction.
AUTHOR

"A Wonderful book!"

SPEAKER

"For whatever your interests or business, see this book. I love the range of ideas from the many authors. A must read."

BUSINESS & LIFE COACH

"It's a goldmine of information. Anyone can gain knowledge and tips to take their business to the next level."
As seen in: